Brand Care is a network of professionals specialising in brand management and strategic consulting created by Vincenzo Bernabei and Alessandra Colucci.
Active since 2005, the team takes care of their customers' brands by creating and developing strategies that are consistent with the assisted brand's universe of values and that, by integrating marketing, communication, and creativity, can make it emerge in its market.
The Brand Care network is able to support its customers in the operational phase by directly addressing market analysis, branding, marketing, design, programming and web optimisation, audiovisual production, event organisation and training. In this way, the team is able to guarantee clients the highest level of consistency regardless of the media used to drive them, as well as the simplification of their management processes given by having a single interlocutor.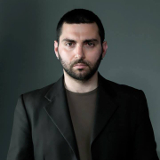 Along with Brand Care network professionals, Vincenzo helps both large and small businesses to free up their potential in terms of strategy, media planning, and communication. With extensive experience in Food & Beverage and in designing and delivering advanced training courses, he teaches in various organisations and universities. He has published various essays and articles on audiovisual seriality, digital media, branding and media consumption. He lives and works between Italy and England.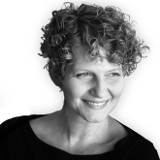 Alessandra is specialised in brand management, strategic planning, creative direction and audiovisual production for companies and professionals. Certified by HootSuite in Social Media Management and ISIPM in Project Management, she lives and works between Oxford [UK] and Rome. Since 2004 she has been designing and delivering courses in branding, marketing and communication for companies and a variety of master's programs and higher education courses in various Italian universities [La Sapienza, Tor Vergata, IED – Istituto Europeo di Design] and UK universities [Oxford Brookes University].
This post is also available in: Italian